07 Jun

NAPPA results are in and Active Parenting is a winner!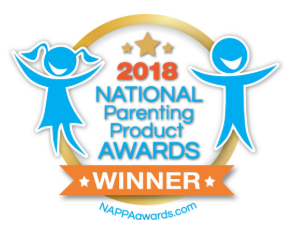 For over 28 years, the National Parenting Product Awards (NAPPA) has been ensuring that parents purchase the highest quality products that help them connect and enjoy time with their families.
NAPPA's team of independent expert judges, along with parent and child testers, select the best music, toys, apps, games, books, baby gear and other family must-haves to be award winners through year-round product testing.
Active Parenting: First Five Years Online Parenting Class has been declared a WINNER!
Here's what one of the judges says:
"A terrific book filled with positive and easy to follow tips and ideas for parents," says NAPPA Director Elena Epstein. "Being a parent is the most important role we have and this book reminds us that our words do matter and that we can be a source of inspiration and support for our children."